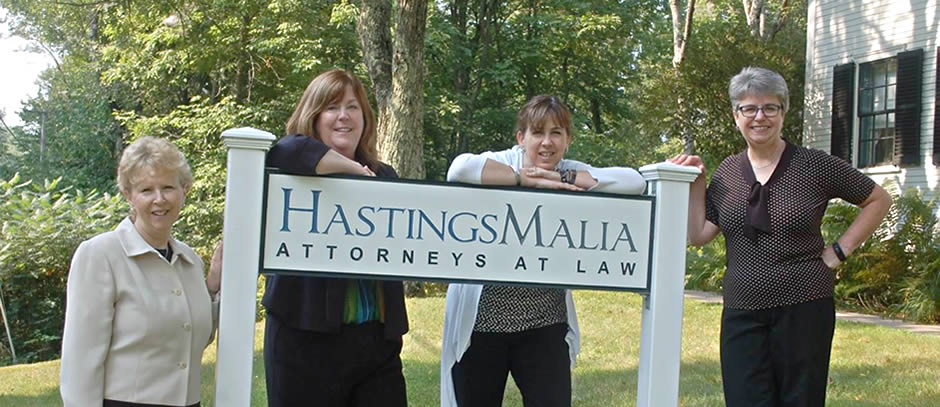 People
Peter G. Hastings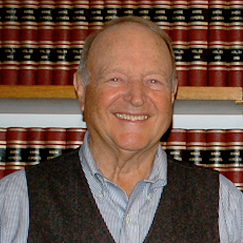 Peter Hastings is licensed to practice law in Maine and New Hampshire.  Peter is a graduate of Bowdoin College, Class of 1957, and Boston University Law School Class of 1960 cum laude and an editor of its law review.  After studying at New York University Graduate School of Business, he returned to Fryeburg to practice in the law firm of Hastings & Son with his brother David II and his father Hugh.  Peter has practiced with Hastings & Son Law Office, later known as Hastings Law Office, P.A. and Hastings Malia P.A. since 1961.
Peter served in the Maine legislature from 1989 through 1992.  His practice focuses on estate planning, commercial and non-profit business organizations, municipal law, and real estate transactions.  He is an avid fly fisherman.
Peter is married to Stephanie Reed Hastings.
David R. Hastings III
David joined the office in 1976 as the fifth generation of the Hastings family in the firm.  He is a graduate of Bowdoin College and Temple Law School.  His practice focuses on real estate transactions, small business representation including entity formations and the purchase and sale of businesses, estate planning, and probate practice.   David is admitted to practice in both Maine and New Hampshire.
Outside of the office, David served over twenty years as a Director of the Eastern Slope Airport Authority, for many as chairman, was a member of the Maine SAD 72 School Board for eight years and currently serves as a Trustee of Fryeburg Academy.  He has been a part of the management of the Fryeburg Fair for over thirty-five years and currently serves as First Vice President and member of its Financial Committee.
David was elected to four terms in the Maine State Senate from 2004 to 2012, representing Senate District 13 made up of 14 towns in Southern Oxford County and Western Cumberland County.  David served all eight years on the Judiciary Committee and was appointed Senate Chairman in his final term.  He also served as the Chairman of the Right to Know Advisory Committee.
David lives in Fryeburg with his wife, Carol, a retired third grade teacher.  They have four children and one grandchild.
Peter J. Malia, Jr.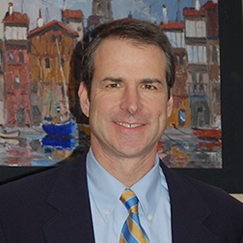 Peter J. Malia, Jr. is a graduate of College of the Holy Cross (1988) and Syracuse University College of Law (1992).  Peter was admitted to practice law in the State of Maine in 1992, and the State of New Hampshire in 1997.  Prior to joining Hastings Malia, he served as an Assistant Attorney General for the State of Maine.
Peter is a member of the Maine and New Hampshire Trial Lawyers Associations. His practice areas include all types of civil litigation, such as contracts, insurance, construction, collections, personal injury law and real estate disputes (boundaries, roads, easements, etc.). Peter also specializes in municipal law, which includes planning board, zoning board, and land use issues. His practice also includes basic estate planning, corporate formation, corporate representation, and representation of homeowners and condominium associations. Peter also represents several towns in Maine and New Hampshire as Town Counsel.
Peter is also a certified mediator in both Maine and New Hampshire, a member of the New Hampshire Conflict Resolution Association, and he is a member of the Board of Governors of the Maine Association of Mediators, where he served as President of the Board from 2011 to 2014. He has mediated hundreds of cases in Maine and New Hampshire. In 2011, Peter was appointed by the Chief Justice of the Maine Supreme Judicial Court to the Court Alternative Dispute Resolution Service Committee, which monitors the program that provides mediation services to courts throughout the State of Maine.
Peter is a member of the Fryeburg Academy Board of Trustees, a member and Past-President of the Fryeburg Area Rotary Club (and a recipient of a Paul Harris Fellow Award), a member of the Kendal and Anna Ham Charitable Foundation Board of Directors, and he previously served as Chairman of the Fryeburg Planning Board.
Peter and his wife Katie live in Fryeburg with their four boys. He spends his spare time skiing, hiking, and coaching.
Andrew P. Pierce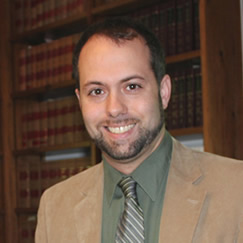 Andrew P. Pierce joined Hastings Malia in 2015 and focuses on real estate and civil litigation. Andy graduated cum laude from the University of Minnesota Law School in 2006. He has since been admitted to practice law in Maine, Minnesota, Wisconsin and New Hampshire. Andy is presently a member of the Maine Trial Lawyers Association. Over the years, his practice has focused on civil litigation, including personal injury, as well as estate planning (wills, powers of attorney) and probate administration. Andy began his career practicing plaintiff's personal injury at a well-respected firm in Duluth, Minnesota before practicing for several years at a medium sized firm in Portland, Maine.
Andy met his wife Kristen (a native Mainer) at Carleton College in Northfield, Minnesota where he graduated as an Economics major in 2001. They reside in Fryeburg with their son, daughter, and two dogs.
Andy spends any free time he has outside playing soccer, running, skiing, and curling.